cjmacd1989

Add cjmacd1989 as a friend

cjmacd1989 will be notified and will have to accept this friendship request, to view updates from cjmacd1989 and their ratings you must follow them.

Remove cjmacd1989 as a friend



About me
I'm Christopher, I'm 23, and come from the North Of Scotland, live in a small village called Garve. It is the place where boredom was invented. :)
Occupation: Night Porter
Single
Lists
Recent reviews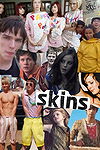 Posted : 14 years, 10 months ago on 23 March 2007 10:20 (A review of
Skins
)
Well Series 1 is now over, and now I want Series 2! Shame we have to wait another year probably! We ended in episode 9 on a bit of a cliffhanger as we are unsure if Tony is dead or alive after been run over by a bus! At least Sid and Cassie got together in the end. The singing at the end was great in my opinion. So overall a great series, and I look forward to Series 2.

0 comments,
Reply to this entry

Posted : 14 years, 11 months ago on 8 February 2007 11:44 (A review of
Hot Fuzz
)
This is the funniest film I have ever seen! I laughed all the way through and loved every second of it. Great plot, with many twists along the way. Great action sequences! Great writing! Great everything! YOU MUST SEE THIS!

0 comments,
Reply to this entry
Movies
TV
Games
Music
Books
DVDs
Comments